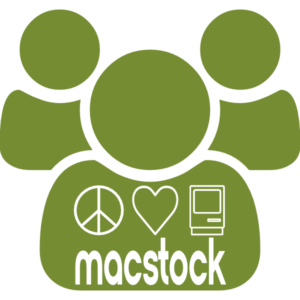 Would your Apple User Group or other Club like to attend Macstock this year? If so, Macstock Group Discounts are now available!
To take advantage of Macstock's Group Discount Program, please complete the form below to request your unique group discount code. Qualified User Groups will receive a special discount code that can be used to purchase up to 2 discounted Weekend Passes per member. Your group's unique Discount code will be emailed to the group's president provided.
Please note that our Group Discounts cannot be combined with other coupons or discount programs. Please do not purchase your Macstock tickets before you receive your discount code, as discount codes cannot be applied to prior Macstock ticket purchases.
*** User Groups and Clubs that register 5 or more attendees (using group code) will be listed as Macstock Bronze Community Sponsors at no additional charge! ***
*** Thank you for supporting Macstock! ***
Request Your Group Discount Code Here: