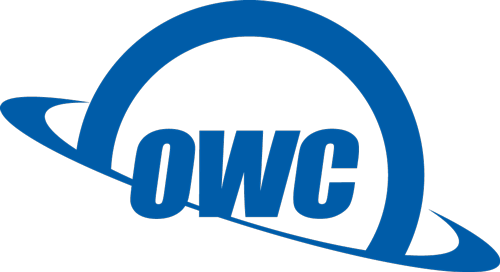 OWC is wishing all Macstock organizers and attendees the best at this unprecedented time. We hope that all of you and your families and team members are staying safe and well. We are hopeful that an effective vaccine will be developed in the very near future and will be happy to be able to gather together in-person for Macstock 2021.
New from Virtual Macstock's Sponsor:
OWC Thunderbolt 3 mini Dock!
OWC Thunderbolt 3 mini Dock – Experience What You've Been Missing
The OWC Thunderbolt 3 mini Dock effectively utilizes your computer's Thunderbolt 3 40Gb/s capability to provide support for two displays up to 4096 x 2160 4K @ 60Hz without impacting performance. Transform your notebook's single display into a three-screen viewing space or instantly support two displays on your desktop and increase work productivity with extended or mirrored modes. Experience crystal-clear, vibrant 4K video and high-fidelity audio in gaming and uncompressed video streaming of high action sports and movies. Whatever your display desire, the OWC Thunderbolt 3 mini Dock helps you see what you've been missing.
Highlights
See a bigger picture: connect two displays with uncompressed video resolutions up to 4096 x 2160 4K @ 60Hz via two HDMI 2.0 ports
Full-stream ahead: HDCP 2.2 compatible for effortless streaming of 4K UHD content
Hear it all clearly: supports HDMI precision multi-channel audio such as LCPM, DTS, and Dolby Digital
Secure and stable internet access: one Gigabit Ethernet port with PXE Boot and Wake-on-LAN support replaces a slow or unreliable Wi-Fi connection
Fast file transfers: connect a portable drive, flash drive, or card reader via one USB 3 5Gb/s port
Stay charged: charge small mobile devices such as wireless earbuds, smartwatches, and most smartphones via USB 3 port.
Enjoy convenience: connect a keyboard or mouse via one USB 2 port
Take anywhere and in-between: bus-powered smartphone-sized 5.1-ounce aluminum housing with integrated 7.2-inch Thunderbolt 3 cable
Thunderbolt certified: Works with macOS and Windows machines