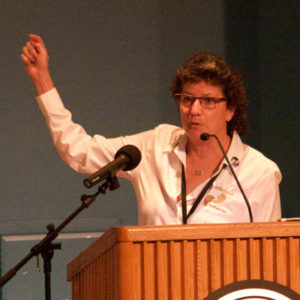 Our speaker list for Macstock 2017 is very nearly complete and with it, a weekend chock full of sessions designed to help you get the most from your Apple hardware and software!
With topics ranging from tips and tricks for Pages to improving your every day efficiencies through better email management to automating your home using IFTTT, we've got a schedule designed to appeal to Mac and iOS fanatics of all skill levels. And if you don't know what IFTTT is? Don't worry! You'll learn all about it at this year's Macstock!
With faces both new and familiar to Macstock attendees, our speaker list this year is the biggest ever and you can check out who'll be bringing you all these great talks as well as their presentations on this year's Schedule page.
But that's not all! In addition to the great talks, we've also got the all new MyMac Game Show Quiz led by the quiz masters themselves: Tim Robertson and Guy Serle, as well as Barry's all new Midwest Mac Mingle Saturday night!
So if you've been looking for an opportunity to connect & network with other members of the Apple community from around the globe who'll also be visiting Macstock, then you won't want to miss the 3rd Annual Macstock Conference coming your way this July!
Get your Macstock Early Bird Tickets Here — but only through February 19th!