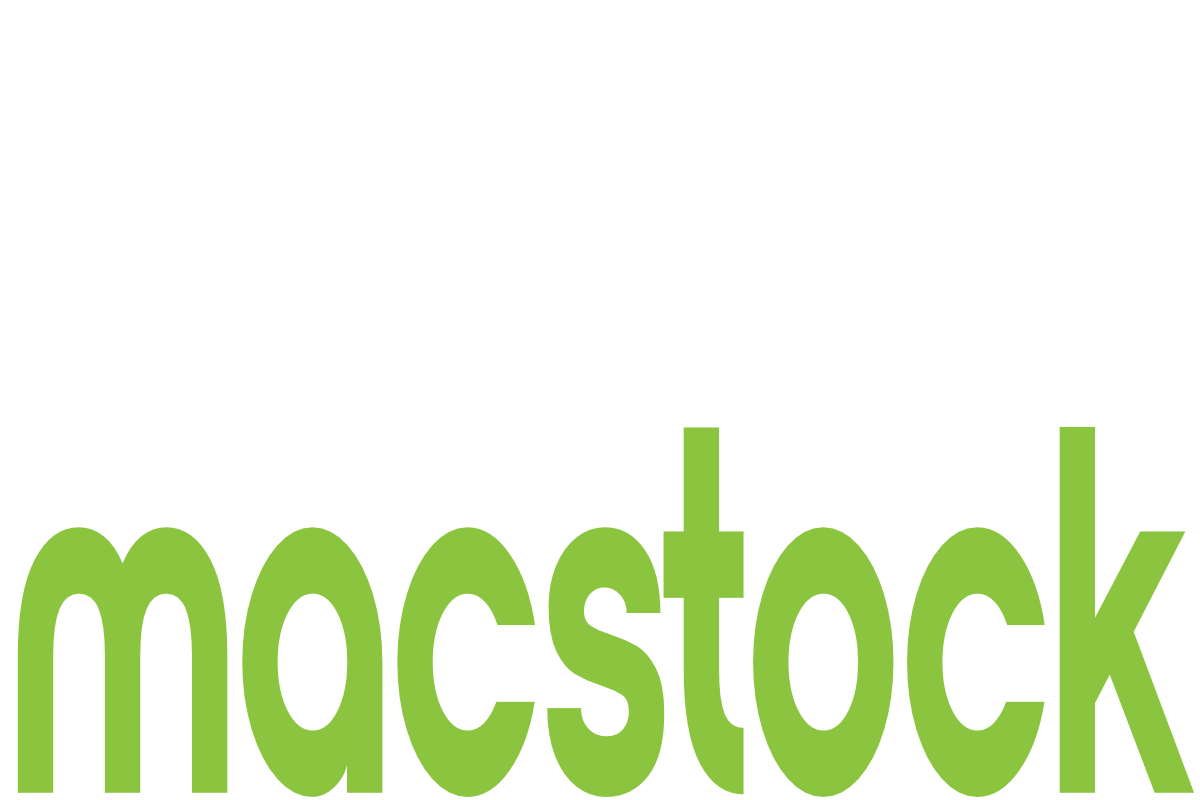 Can "work" be something to love?
Whether working for yourself or for someone else, studies have shown that fostering a fun work environment through music, games, or hobbies often leads to increased productivity. When you attend Macstock, you'll hear community-leading experts consider the theme "Play" and share innovative new ways to make life more enriching, happy, and playful!
And because this is Macstock, you'll also have a unique opportunity to meet other members of the Apple community from around the globe who'll also be visiting Macstock this summer!
Be sure to join us for the 6th Annual Macstock Conference coming your way soon!
Coming to Macstock in 2022!

3 Days of Talks
Macstock has something for everyone, from beginners to experts! With the theme Play!, we've got a schedule designed to appeal to Mac and iOS fanatics of all skill levels.

Macstock Film Fest
Do you have an original short (1-2 min) film shot or edited on your Mac or iPhone within the past year? Submit it to the 2nd Annual Macstock Film Fest and share it at Macstock!
More info here!

More Planned!
We like to celebrate milestones at Macstock and this year is no different! Though not finalized yet, we're working on a surprise that we think will delight!
15+ years in the making….
Single Day Pass
Single Weekend Day
The Macstock 2022 Single Day Pass includes:

Single Day Admission

All featured morning sessions for that day

Your choice of available afternoon Deeper Dive talks (limited seating)

Free Lunch included

A Limited Edition Macstock T-shirt!
The Macstock 2022 Weekend Pass includes:

All featured morning sessions

Your choice of available afternoon Deeper Dive talks (limited seating)

All Special Programming for the weekend including the 2nd Macstock Short Film Fest

Free Lunch Included

A Limited Edition Macstock T-shirt!

Free Macstock Digital Pass Included with your Weekend Pass!

Bonus swag for Weekend Pass holders!

Access to Macstock's Saturday Night Activities (Subject to Change)
Digital Pass
Available Early Summer
Can't make it to Macstock?
Each Macstock 2022 Digital Pass is scheduled to include:

Featured morning sessions.

Main Stage Deeper Dive talks.

Breakout Room Deeper Dive talks.

Recorded videos will be delivered within a few weeks of the weekend ending.
 Our First Round of Macstock 2022 Speakers will be announced soon!
Sign up for our Newsletter or follow on Twitter to find out who will be taking the stage at Macstock 2022!
Macstock 2022 will be held in Crystal Lake IL.
In addition to the main auditorium, Macstock features breakout rooms giving speakers the opportunity to take "Deeper Dives" on their topic with a smaller, more intimate, group of Macstock attendees (limited seating).

Macstock will be partnering with many local hotels for your stay Macstock Weekend. Please watch this space for announcements as we get closer to Macstock 2022!
Please visit our Lodging page to learn about the special rates available to Macstock attendees as well as other area hotels to choose from.
Sign Up for Macstock's Newsletter!
From the beginning of this pandemic, one of the driving forces behind my decisions to postpone Macstock twice from July 2020 to, what I hope will be, July 2022, is your safety and the safety of the Macstock community. After all, Macstock's heartbeat -- the very thing...
read more