Macstock will once again feature many of your favorite personalities from throughout the Apple community including podcasters, business owners, and Apple community leaders whose rich knowledge of Apple's hardware and software can help you get the most from your Apple devices and apps!
Please Note that Dates, Times, Special Events, Speakers, and Final Schedule/Topics are subject to change.
Subscribe to the Macstock Newsletter to stay on top of the latest news for Macstock VII!
Dr. Wally Cherwinski is a Videographer based in Ottawa, Canada. Originally trained as a scientist, he spent a portion of his career in research and teaching at the University of Cambridge, England while doubling as a freelance photographer and writer. Later, he joined Canada's National Research Council and spent many years managing communications for the Canadian Space Program.
Starting with 16mm film, he has written and directed numerous documentaries and television features, including projects with Canada's National Film Board. More recently, he has combined his passion for video with his love of travel.
Wally has been a Mac user since the original 128K in 1984 and his Apple "museum" includes over 30 Macs (not to mention Newtons, iPods, iPhones & iPads). He has delivered video workshops at several Macworlds, at Macintosh User Groups in the U.S. & Canada and on three MacMania cruises. He is also a contributor to ScreenCastsOnline monthly magazine.
Visit Wally on YouTube at: https://www.youtube.com/channel/UCuhxILD_DW3bYZasAZK52nA
Jeff Gamet writes about technology and related topics for companies of all sizes, and is a technology blogger, podcaster, author, and public speaker. He has presented at Macworld Expo, Macstock, 360|iDev, RSA Conference, several WordCamp events, and many other conferences. You can find him on several podcasts such as The Mac Show, The Big Show, MacVoices, In Touch with iOS, Mac OS Ken, and more. Jeff is easy to find on social media as jgamet on Mastodon and Instagram, and jeffgamet on LinkedIn.
Dave Ginsburg is a podcaster, IT Professional, and is the host of the podcast, "In Touch With iOS" the show that talks about all things iPhone, iPad, Apple Watch, Apple TV, and related technologies. He is joined by guests from the Apple Community including many past and present Macstock presenters. Dave uses his real world experience as a 24 year IT professional and iPhone subject matter expert to teach and entertain his listeners each week. An early adopter of many Apple products including the iPhone, you can be assured Dave will provide his views on the cutting edge of technology.
In Touch with iOS can be found at https://intouchwithios.com/ as well as on YouTube at https://www.youtube.com/intouchwithios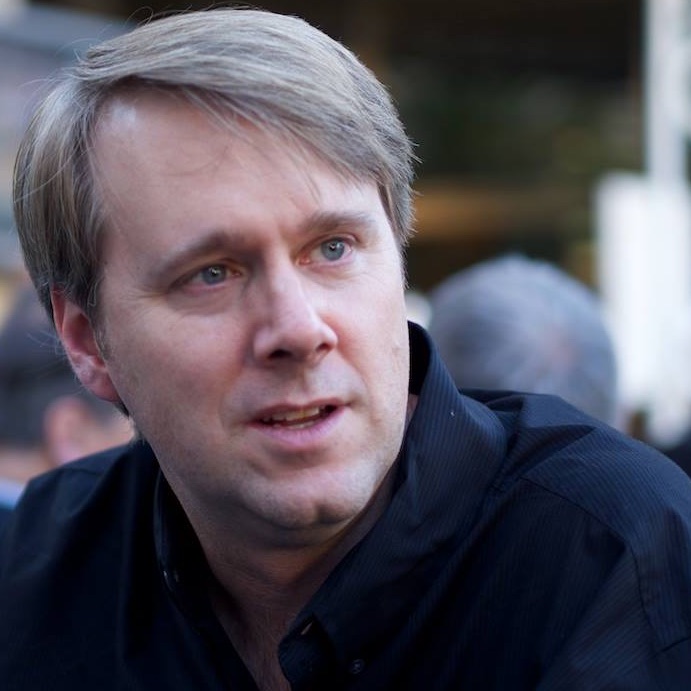 Dave Hamilton
Producer/Host, Mac Geek Gab, BackBeat Media
Dave Hamilton, a seasoned tech enthusiast, podcaster, and publisher, has dedicated the past three decades to aiding computer users globally. Known for his insightful advice and valuable product recommendations on the Mac Geek Gab podcast, Dave also enjoys an esteemed reputation as the President of BackBeat Media, a network of fiercely independent publishers. His online publishing journey took off with The Mac Observer, an acclaimed Apple news site he co-founded in 1998, later acquired successfully in 2021.
Beyond his tech-savvy persona, Dave embraces a vibrant life filled with music and family in the New Hampshire seacoast. He passionately performs with bands Bitter Pill and Fling, among other musical projects, creating a harmonic balance between his love for technology and music. Alongside his wife, Lisa, he raised their two children amidst this symphony of innovation, passion, and independent spirit, showcasing the power of embracing one's interests and using them to make a meaningful impact in the world.
Dr. Marty Jencius has been an Associate Professor of Counseling at Kent State University since 2000. He has over 120 publications in books, chapters, journal articles, and others, along with 200 podcasts related to counseling, counselor education, and faculty life. His technology interest led him to develop the counseling profession 'firsts,' including listservs, a web-based peer-reviewed journal, The Journal of Technology in Counseling, teaching and conferencing in virtual worlds as the founder of Counselor Education in Second Life, and podcast founder/producer of CounselorAudioSource.net and ThePodTalk.net.
Currently, he produces a podcast about counseling and life questions, the Circular Firing Squad, and digital video interviews with legacies capturing the history of the counseling field. Generally, Marty is chasing the newest tech trends, which explains his interest in A.I. for teaching, research, and productivity. Marty is an active presenter and past president of the NorthEast Ohio Apple Corp (NEOAC).
Chuck Joiner has been creating original Apple and tech-oriented audio and video content since 2000. MacVoices, delivered in both audio and video versions, includes one-on-one discussions with authors, developers, and pundits, panel conversations on current trends in tech, and real-world hardware and software reviews. With interviewing skills honed by a career in insurance investigation and a passion for technology, Chuck delivers content that is curiosity-driven and designed to both inform and entertain.
Chuck's credentials include over four years as Chairman of the Apple User Group Advisory Board, and speaking appearances at Macworld Expo, User Group University, Macstock Conference, and The National Association of Broadcasters Show.
Jill McKinley is the Wonder Woman of enterprise software and IT. She's been working with clinical trials management software for so long that she practically knows the patients by name. She's like the MacGyver of clinical trials management software, always finding adoptable solutions to real-world research challenges. With over 28 years of experience under her belt, she's seen it all and conquered it all. She could set up a SharePoint or Citrix server farm with her eyes closed and one hand tied behind her back.
But Jill's not all work and no play. Oh no, she's got a whole other side to her. She's got not one, not two, but THREE podcasts. Start with Small Steps and Small Steps with God are already up and running, and she's got a third one in the works about seeing nature in the world around you. She's like the Oprah of the podcast world, except instead of giving away cars, she's giving away tips for a better life. She's a podcasting Swiss Army knife with a tool for every occasion.
And when she's not working on her podcasts, Jill likes to get back to nature. She's an avid hiker and birdwatcher, always on the lookout for the next feathered friend to add to her list. And let's not forget her knitting skills – who knows; maybe she's even created a cozy little sweater for one of her birdwatching buddies.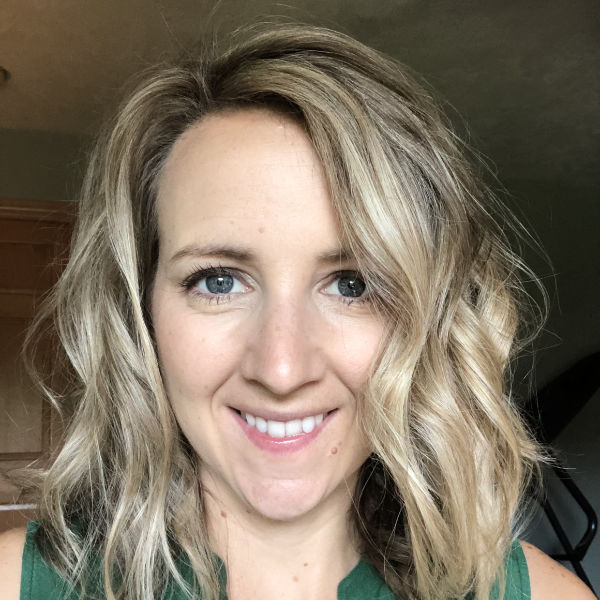 Rachel Schmitz
Rachel Schmitz is mostly a nerd by association. She has bachelors degrees in both fine arts and theology. She began her photography business in 2006, called the Art of Kairos, specializing in wedding photography and custom designed leather bound albums. Her business pivoted to contract commercial photography the final few years until she closed her business in 2020. Her use of technology is driven by the mission and mantra: Create not Consume!
At that point, her focus turned to homeschooling her tribe of 5 children (4 sons and 1 tenacious daughter). She loves learning alongside her children and cultivates insatiable curiosity in them. She launched the Intentional Family podcast with her husband as a solution for endless calls, emails, and pleas for help from the multitude of parents suddenly in a world requiring them to navigate schooling at home in 2020.
Unapologetically, Rachel is not on social media. Learn more and connect through the Faith Based Productivity Circle community: https://community.faithbasedproductivity.com/home
Mike Schmitz is a nerd and an independent creator who talks about the intersection of faith, productivity, and tech He's a YouTuber, screencaster (ScreenCastsOnline), writer (The Sweet Setup), and co-hosts the Focused, Bookworm, and Intentional Family podcasts.
Learn More and Visit Mike at https://faithbasedproductivity.com/
YouTube: https://youtube.com/mikeschmitz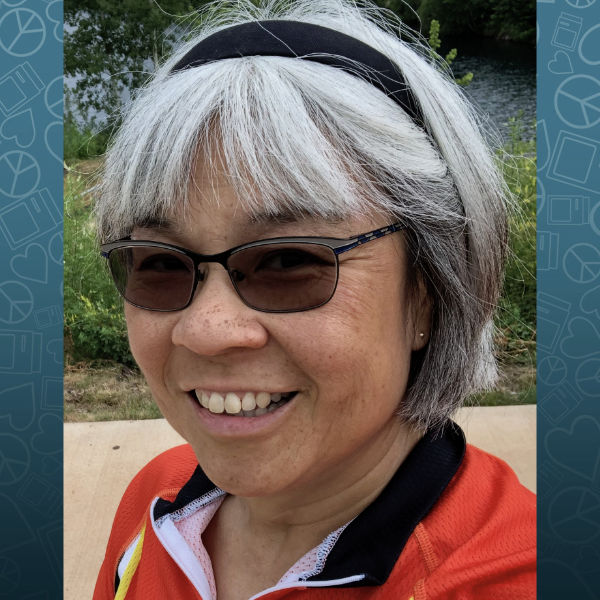 Kirschen Seah
Kirschen Seah brings with her a background in Software Engineering, Human Computer Interaction, and macOS / iOS development and over the course of her 30 year career, she has been awarded 22 US patents for her contributions to engineering. She started programming with BASIC in 1978 on an Apple ][ and worked on OPENSTEP (precursor to Mac OS X Cocoa) graphical prototyping applications when she joined Rockwell Collins (now Collins Aerospace) in 1999.
Kirschen is a Principal Systems Engineer in the Flight Management Systems department focused on the user interface for pilot interaction. Prior to joining Rockwell Collins she worked at Acuity (formerly ichat) developing interactive user interfaces for live chat customer service agents.
In her remaining spare time (infinite of course!), she works on her blog at http://www.freerangecoder.com and develops macOS and iOS apps. Kirschen says: "I'm really motivated to share my experience to help fellow software practitioners develop better skills – be that in good design, implementation, or computer science fundamentals. As much as I can, I try to share the delight in discovering how iOS and macOS applications for productivity and creativity have helped me do better in my personal life and professional career."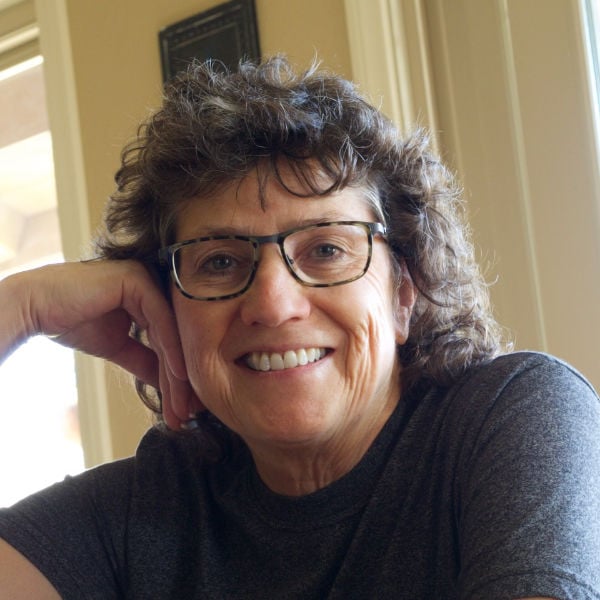 Allison Sheridan
Podfeet Podcasts
Allison Sheridan started podcasting in May of 2005, just 7 months after podcasting was invented, and her primary show, the NosillaCast has come out every week without missing an episode since late 2005. From the NosillaCast, she spun off an interview show called Chit Chat Across the Pond and from that with her co-host Bart Busschots another show called Programming By Stealth. She's a frequent guest on Daily Tech News Show, Clockwise and the SMR Podcast, with appearances on MacBreak Weekly, Cordkillers, Tech's Message, and The Productive Woman Podcast. She and her husband Steve produce video interviews from trade shows CES, NAB and CSUN's Assistive Tech conference.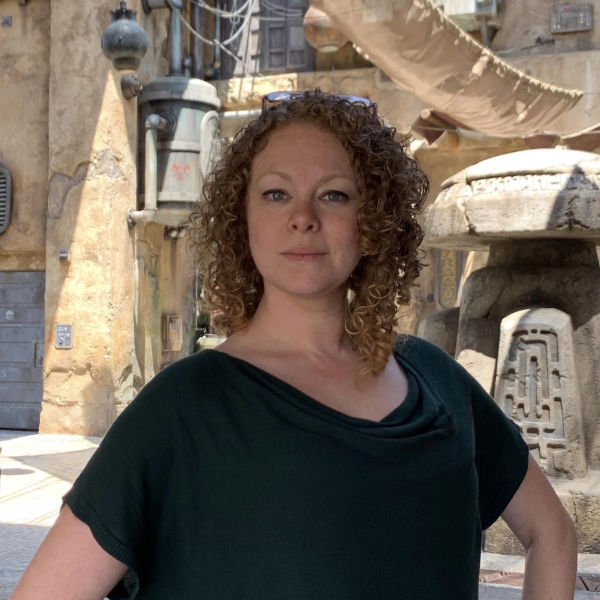 Brittany Smith
Brittany Smith is an ADHD, Productivity, and Technology Coach in Portland, Oregon, and is the co-founder of The ADHD Guild. She has a Master's of Science degree in Cognitive Neuroscience, but fell in love with the practical applications of cognitive science in our every day lives. In addition to coaching, Brittany creates videos and courses on how to be more productive (with or without technology!) using the brains that we actually have.
The nerd is strong with this one: Brittany uses the latest gadgets, geeky pop culture, as well as cognitive science, to help her clients, audience, and ADHD Guild Members get more done, with less stress.