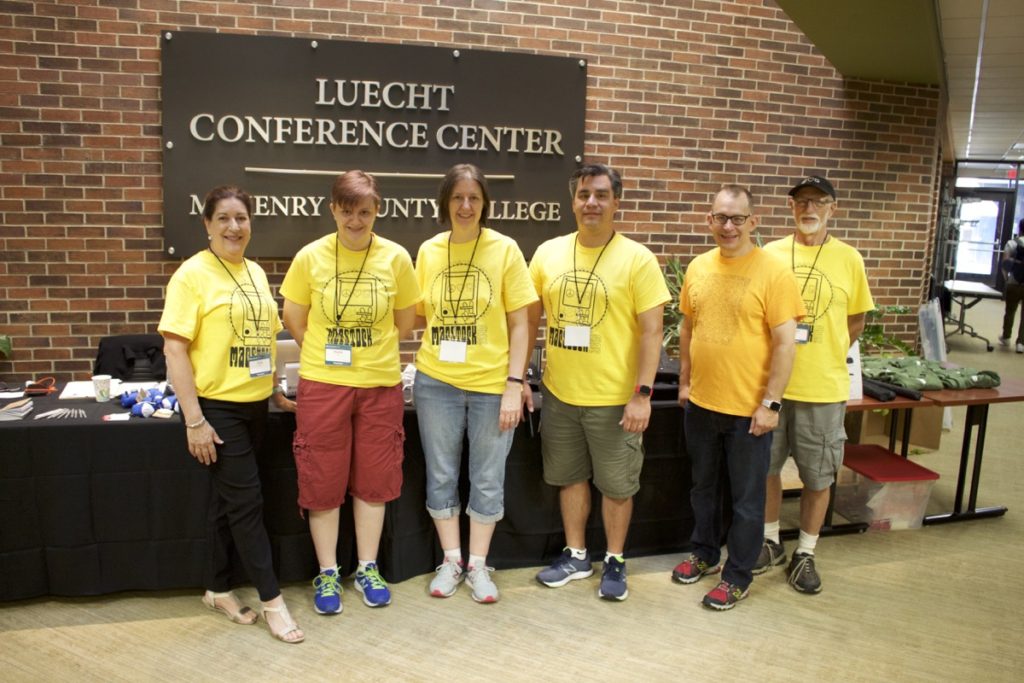 Macstock's success each year is due to the tireless efforts of our dedicated volunteers! Once again we're looking for a team of people who are willing to put in that extra effort to help stage another successful event!
Each volunteer at Macstock will receive a complimentary Weekend Pass to Macstock plus a special Macstock "Event Staff" t-shirt.
Open volunteer activities include:
Conference Room/Speaker's Helper (requires public speaking) (2)
Friday Welcome/Set Up (2)
Sunday Tear Down (2)
Macstock Swap Table (1)
Videography (1)
Event Photography (1)
All volunteers will be asked to help with Macstock set up and tear down.
If you're interested in volunteering at Macstock, please complete the form below and we'll get back to you!
Please note positions will be filled on a first-come first-served basis. We hope that if your preferred position is filled that you'll still be able to help out wherever needed. Unfortunately, not all volunteer applications will be accepted as we only have a very limited number of volunteer positions open.

Thank you for your help!
"*" indicates required fields