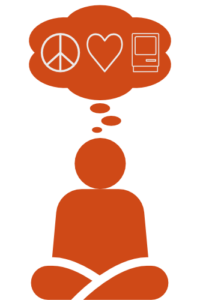 Sitting down for long stretches — at a conference or at your Mac — can be a little hard on the body, so why not learn a few new techniques for taking care of your arms, neck, and shoulders while at Macstock!
Led each morning by Macstock attendee and professional yoga instructor, Elle Newman, you'll have two FUN opportunities to learn simple "body hacks" to help you through a long conference weekend (or the work day)!
Saturday 8-8:45am — Body Hacks
Perfect for coders, writers, and Macstock attendees! Learn techniques to strengthen your postural muscles and take care of your wrists, arms, shoulders, and neck. This yoga-inspired session will focus on exercises you can do right at your desk.
Sunday 8-8:45am — Yoga for Nerds
No yoga experience or special clothing required for this fun session. Focusing on poses that take care of your back, neck, and shoulders, this practice is a great way to begin your day at Macstock. Mats and props provided.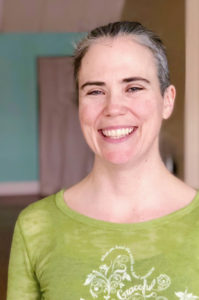 Have Questions? Elle Newman brings 11 years of experience teaching yoga to her classes, as well as a sense of humor and an ability to work with a variety of students' needs. Her trainings include 200 hours of Vinyasa Yoga training and Forrest Yoga Advanced Teacher Training, as well as specialty trainings in: Yoga for Back Care, Pre-natal Yoga, and Yoga for Seniors. Elle currently teaches and manages at Infinity Wellness Center and Yoga Studio.
You may contact Elle directly with your questions at ellenewman11@gmail.com