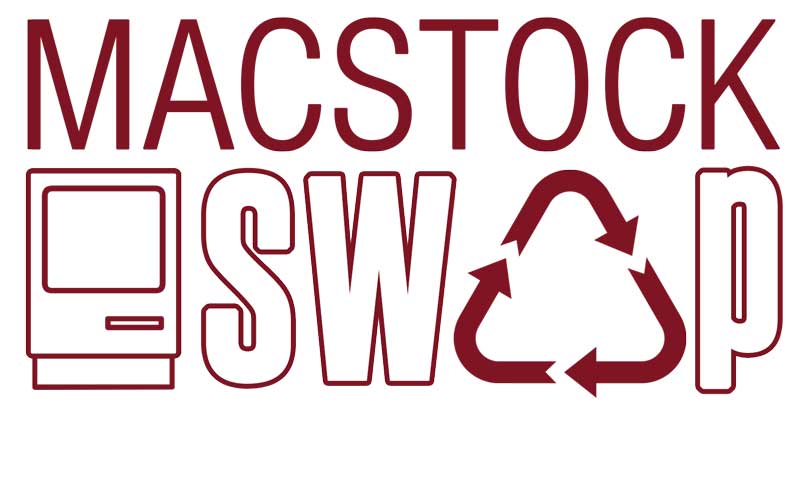 Do you have Apple products lying around you're not using?
How about old books or software?
Have you ever wanted to drop off a bunch of old Apple-related stuff … and pick up a bunch of old Apple-related stuff from others in trade?
If that sounds like you, help your old Apple things find a new home at the Macstock Swap Trading Zone!
New at Macstock 2017 and designed as a place to help recycle your old, working, gear by delivering it into the hands of folks you know will treasure it as much as you once did (before you no…longer…did), the Macstock Swap Trading Zone is a place for folks to drop off old stuff and pick up old stuff from others in trade (or not).
Some examples of "stuff" might include: unwanted/unused hardware, used books & manuals, software, cables, or even your old Apple collectibles!
As you might expect, there will be a few simple rules we'll ask everyone to follow:
Hardware must be in working condition (or labeled otherwise so nobody is surprised!)
Cables or devices with cables should be neatly bound (no rat's nest cables!)
Software must include all original discs and licenses (no duplicated discs or photocopies)
No money is to change hands
If anything is left over at the end of Macstock 2017, you're welcome to take it home again (if you'd like to). Otherwise, everything will be responsibly recycled and/or donated OR if the swap proves of interest to people, put into storage and brought back again for Macstock 2018!
How Do You Get Your Old Gear to Macstock?
Do you have a bunch of stuff you'd like to bring, but would really rather not check it as luggage on your flight? No problem! You may ship your old stuff ahead of the conference! Please Contact Us for a shipping address!
Please note that you will be responsible for shipping charges. But, hey, at least all that old stuff is out of the house…right?