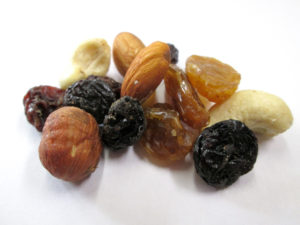 In addition to lunch on Saturday and Barry's Midwest Mac BBQ Saturday night, when we added a second day this year, I wanted to put together a little continental breakfast for everyone on Sunday, but the feedback I've been getting tells me that most folks aren't terribly interested in a continental breakfast, either because your hotels offer very similar breakfasts or you were looking for something a bit healthier than sweet cakes. Many of you were also worried you wouldn't get to the conference center before the breakfast was over!
So with that in mind, I spoke with the great folks at MCC's Luecht Conference Center and came up with a custom substitute that allows us to "pivot" a bit and switch over from a limited-serving-time continental breakfast to an all morning long "snack bar" instead!
This means that at any time during the morning of Sunday the 17th until Macstock is over at 12:30p, if you're feeling a bit peckish, you'll be able to head out and grab something to nosh on from a snack buffet of:
Build Your Own (BYO) Trail Mix (pretzels, dried fruit, nuts, M&M's, Chex Mix)
Small Yogurts
Bananas
and Coffee service
This will allow you to grab a quick bite to eat at your hotel and take your time getting over to Macstock without worrying the food will be gone by the time you get there!