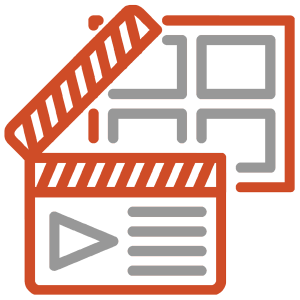 Hosted by Wally Cherwinski, this is your chance to share your own Creativity by participating in the premiere of the very first Macstock Short Film Festival!
Just by attending Macstock 2019 you'll enjoy some first-run screenings of videos made by your friends in the Macstock community, but if you'd like to take it to the next level, you'll be able to enter your own  production for the festival too! Entry is open to all Macstock 2019 attendees, so grab your camera or iPhone, record some memorable moments, and unleash your inner Spielberg. What better venue than Macstock to showcase your creative efforts and share them with an eager audience? It may not be Cannes, but it's sure to be a lot of fun!
To take part in this year's Film Fest, just put together a short video from some new or old footage and send it in. Rules are simple: submitted videos should be 1-2 minutes long (2 1/2 minutes max), shot with any camera and edited on a Mac or iOS device within the past 3 years. We'll screen as many videos as we can!
To learn how to submit your own video, visit: Macstock 2019 Film Fest!