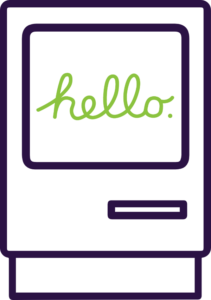 I am excited to see everyone again in … oh my gosh … less than TWO WEEKS!?!
It's time for one last Live Stream before Macstock gets here so we can cover a few important things you'll need to know before you arrive next week!
One more thing: Turns out there's an announcement from a couple Macstock Attendees about some After Macstock activities they'd like you to know about in case you'd like to join them! So there's that to cover too!
So let's hang out Tuesday for my latest updates on Macstock VI!
Here's what I'm planning to share:
What's this "Self-Assessment" Thing?
Welcome to Macstock: What to Expect When You Arrive
Macstock Volunteers: Here to Help!
Getting to Macstock
Sticking Around Town? A Little Unscheduled "After Macstock" Fun!
Important Links to Know
Woodstock Weather Report (Dressing for Macstock)
Any Last-Minute Questions?
Don't worry if you can't join us live. This will all be going out in an emailed Newsletter later that day AND Recordings will be available on Macstock's YouTube Channel for your time-shifted viewing pleasure.
When is the Live Stream?
July 12th, 12 PM Central Daylight Time (UTC-5)
Check your time compared to Woodstock IL here: https://time.is/Woodstock,_Illinois
Where Can I Watch It?
Watch Live on YouTube July 12th!
Click here and set a Reminder!
See you then!
Take care, be safe, and be kind,
Mike