Q: What do you get when you cross 3+ Tables of No Longer Needed Hardware with a room full of Macstock attendees looking for new toys to play with?
A: The Macstock Swap Trading Zone!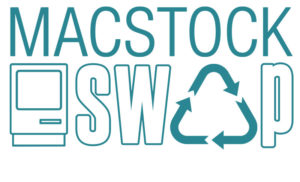 After an incredibly successful run at Macstock 2017, the Macstock Swap is Back once again for Macstock 2018!
Designed as a place to help recycle your old, working, gear by delivering it into the hands of folks you know will treasure it as much as you once did, the Macstock Swap Trading Zone is a place for folks to drop off old Apple stuff and pick up new (to you) Apple stuff from others in trade!
Read More