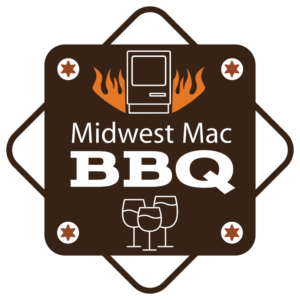 Macstock VII is only part of a weekend long "Mac-stravaganza" that's taking place this July, because Barry and I are happy to announce that Barry's Midwest Mac BBQ (and Wine Event) is back for 2023!
Taking place on Thursday, July 20th, 2023 and hosted by Barry Fulk, the Midwest Mac BBQ is an informal gathering of Apple enthusiasts at Barry's home located near Chicago, IL roughly five miles from O'Hare Airport and about twenty miles from downtown Chicago.
For those of you who've been to one before, you know that Barry can throw a party, and it sounds like if you can get to the area just a couple days prior to Macstock, you won't want to miss this one!
But, here's the important bit: You'll need to let Barry know you want to attend! And the easiest way to do that is by visiting the Midwest Mac BBQ page on Macstock's site. While there, you can check out his "teaser" video and then use the form at the bottom to let Barry know you're coming!
For even more information about Barry's Midwest Mac BBQ, visit Barry's website at barryfulk.com