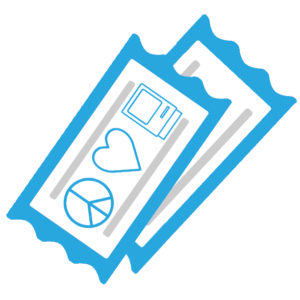 Macstock VI is just a few short weeks away and I can't wait to welcome you back to Macstock!
In just under a month we'll be gathering for the first time since 2019 in McHenry County College's Luecht Conference Center's Auditorium to hear 2 days of fantastic talks featuring a line up of speakers that includes many of your favorite personalities from throughout the Apple Community!
With the health and safety of everyone at the front of my mind, Macstock VI may be a smaller event than in recent years, but I still say there's nothing like being at Macstock in person! From all the great talks, to discovering newer, better, ways to take advantage of your Apple hardware and software, Macstock is a great place to meet up with friends both old and new and immerse yourself in a weekend of community building!
Umm…Live Stream, Mike?
Yeah.
A few of you have noted that we missed a live stream in May AND June (technically it's still June, but just barely!). I LOVE doing the live streams, but the feedback I received told me that many of you prefer the newsletter over the live stream because it's easier and quicker to get the info you need—especially as we get closer to Macstock Weekend.
But, I also know plenty of you enjoy the live stream too. Don't worry, it will be back!
I just need to be (much) better about managing my time and putting out BOTH the newsletter and the live stream on a consistent basis so you can get the info you want, the way you want it. The live stream was something new I tried this year and, with a bit of improved planning on my part, it will make a great tool moving forward. I have too much fun interacting with all of you to stop now. Stay tuned!
There will be at least one more newsletter before Macstock Weekend with lots of important details for those attending, but this time, I've got some other important info to share, like making sure those of you with Weekend Passes Please RSVP before it's too late!
URGENT: Have You RSVP'd Yet?
RSVP emails went out on May 31st, have you replied yet?
If you purchased a Weekend Pass to "Macstock 2020" (in December 2019) but haven't RSVP'd for Macstock VI yet, then I still need to hear from you!
RSVPing lets me know if you'll be joining us or that you would like to explore the refund options.
But I need to hear from you no later than July 8th to keep your Weekend Pass active!
(NOTE: If you have RSVP'd OR if you recently purchased a Macstock VI Weekend/Single Day Pass, you're good to go!)
I'll send one more reminder in the coming days, but if you still need to RSVP, please click the button below or send me an email, mike@macstockconferenceandexpo.com.
If you've already RSVP'd, Thank You!
All refund requests and Community Fund donations have been processed.
Macstock Gift Certificate requests will be fulfilled shortly.
(a few) Weekend Passes Still Available!
Have you checked out this year's line up? It's a great one!
I love that we have a fantastic mix of both old and new presenters — and that several of our speakers are offering topics we've never covered at Macstock before!
And while the official theme for this year is "Rebuilding", for the first time in Macstock's history, our speakers have an opportunity to give talks from ANY of Macstock's past themes including Productivity, Create!, Play!, and, of course, this year's theme, Rebuilding.
Here's a peek at this year's talks and schedule: https://macstockconferenceandexpo.com/schedule/
And, of course, this year's presenters: https://macstockconferenceandexpo.com/speakers/
With this year's Health & Safety protocols (see below) we do have limited seating, but you can still Save $50 per Ticket when you purchase your Weekend Pass!
That's right: The sale isn't ending!
I'm going to keep Weekend Passes at the reduced price of $249 until they sell out, or until Macstock Weekend gets here, whichever comes first. 🙂
Quick Deets on Macstock VI
WHEN? Macstock VI will take place July 23 & 24, 2022, 9am – 5pm each day.
WHERE? McHenry County College's Luecht Conference Center
Each Macstock VI Weekend Pass includes:
All featured morning sessions
Afternoon Deeper Dive talks
Lunch Included Saturday and Sunday
A Limited Edition Macstock VI T-shirt
A Macstock VI Digital Pass included to re-watch all available talks later
Virtual Macstock 2020 & Virtual Macstock 2021 talks included with your Digital Pass
Bonus swag for Weekend Pass holders
Back On The Road to Macstock!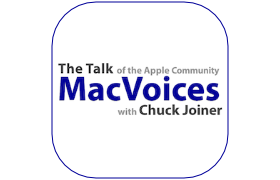 I'm excited to announce the Road to Macstock is back!
Every year, Chuck Joiner's MacVoices hosts a series of talks with Macstock's presenters giving everyone the opportunity to get to know our speakers a little better prior to Macstock Weekend.
And this year is no different! Chuck has several interviews "in the can" already and has plans to begin releasing them the week of July 3rd!
So if you don't subscribe to Chuck's show already, please do! They're fun conversations and I always learn something new about Macstock's speakers whenever I watch them.
Don't miss an installment of The Road to Macstock and all the other great content Chuck puts out each week!
Subscribe to MacVoices at https://www.macvoices.com/
A Health & Safety Reminder for Macstock VI!
"I totally support the protocols you've adopted, and I wouldn't even consider going to a conference that didn't give it this much careful thought."
— Macstock VI Passholder
The Health & Safety Protocols put in place for Macstock VI will be far from perfect for a conference that depends so heavily on the community aspect of seeing old friends and making new ones, but considering the diversity of attendance at Macstock and that numbers continue to trend UP in several parts of the country (including here in Illinois where the number of medium risk counties has gone up in the past week), I feel the Health & Safety protocols put in place for this year are the right thing to do and they will remain in effect for Macstock weekend.
But I also understand completely that some people may be uncomfortable with in-person events, or may be unable or unwilling to observe the requirements laid out to attend Macstock VI. For those folks, Macstock will continue to offer Refunds through July 8th, 2022 (via the RSVP form).
Additionally, Digital Passes will be made available in mid-July for anyone who would like to catch the talks after Macstock Weekend ends.
We don't know who has underlying health conditions or high-risk family members at home and it's not our place to ask. Everyone in attendance at Macstock has made the decision to attend based on the rules put in place as well as their own, individual, risk-assessment for what's safe for them and safe for their family.
I ask everyone attending Macstock VI in person on July 23 & 24, 2022 to respectfully comply with Macstock's Health & Safety policies for the well-being of all attending.
Macstock VI Health & Safety Policies: https://macstockconferenceandexpo.com/health-safety/
Feeling Sick? A Self-Assessment Tool
I've also borrowed an idea from other conferences and put together a simple "self-assessment" chart. While not intended to be a diagnosis tool, I hope it will help you determine if attending Macstock in person is the right thing to do.
The COVID-19 Self-Assessment tool can be found here: https://macstockconferenceandexpo.com/covid-19-self-assessment/