By Alex Brazeau
Hey Mackstock-ers,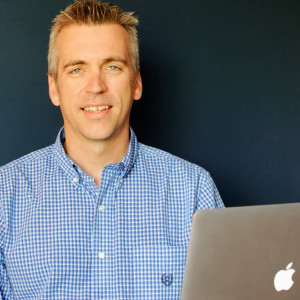 Photo editing on the Mac is changing—and the change has just begun! With the recent debut of Photos and its planned addition of extensions, it's an interesting time for photographers to be on the Mac. Now that Part 1 of our series has familiarized you with AfterShot 2, Part 2 sees us talking to Greg Wood, Corel's Senior Product Director for photo software, about photography on the Mac, and why you should consider jumping to AfterShot to help take your photo-game to the next level.
---
So, Greg, tell me a little bit about AfterShot … how did it come about?
AfterShot is Corel's photo workflow software. It joined the well-known PaintShop Pro (a Windows photo-editing software) in our photo lineup a few years ago when we saw a need for something different to address the huge numbers of photos being shot by both professionals and enthusiasts—a trend that's only grown since that time.
AfterShot and AfterShot Pro, the professional edition of the app, are designed to make it incredibly fast to edit and manage all of your photos. It's well suited to the task: AfterShot Pro is easily the highest-performance RAW software available anywhere.
The AfterShot story began back with the guys at Bibble Labs, where founder Eric Hyman and the team created a program called Bibble. We acquired the software a few years ago and renamed it AfterShot (it basically does everything you need to do after the shoot). The Bibble team used to describe it as "an ambitious project to revolutionize Digital Photographic Workflow"—so this isn't your average photo editing software. From the beginning, it's been designed to merge truly simple photo adjustment and management tools with speed and performance that's borderline insane. This kind of speed and simplicity can save a ton of time and effort, and lets you get back to the more important things.
We introduced AfterShot 2 late in 2014 because we've seen that it's not just the pros who are amassing tons of photos. An enormous number of photos are being shot on mobile phones alone, all in addition to the photos we're taking on our DSLRs and cameras when we're out shooting more seriously. On top of that, now we're even dealing with how to store and organize the photos from our kids' devices—so there's a huge need for tools to help people get organized. AfterShot 2 does that in a really affordable way.
With the demise of Apple's Aperture, why should photographers (already invested in and familiar with the Mac ecosystem) consider AfterShot as their go-to photo editor tool over something baked into OSX, like the new Photos?
I think most Mac-based photographers and photo enthusiasts will end up using Photos in some way, much as generally we all used iPhoto in some way. Tools like AfterShot, Lightroom and even dearly-departed Aperture, go far beyond what's possible in Photos or iPhoto. Navigating huge image collections, doing batch adjustments, doing serious editing in RAW—these tasks take something different than Photos offers right now. AfterShot and AfterShot Pro fit the bill perfectly. They're affordable, you can organize and find your photos however you like, and you have a ton of adjustment options, including free plugins and a plugin SDK to make your own if you are so inclined.
So it sounds like there's a lot more in AfterShot than what I'll find in Photos. What do people like about AfterShot, what motivates them to use it?
The first thing most people notice is that everything can be seen in one view. This is key, since it allows you to really attack your photos with vigor. It's a breeze to browse through your whole collection, culling, rating, tagging, and adjusting as you see fit. It's also very easy to use Batch editing.
The second thing I think people like is the level—and ease—of control over your adjustments. If you look down the right hand side of the interface, every adjustment is either a simple click or slider. It's enjoyable and easy to browse through your adjustment options and quickly slide to see the different possible looks for your photo. And it's just as easy to reset to your original and try something completely different.
Another real key to AfterShot is that when you're doing all this experimentation, there's no risk since AfterShot is completely non-destructive. We're never touching your source file, so you never have to worry about making a mistake or overwriting something you shouldn't have. Even for photo editing experts, this is really liberating.
All of the things I've mentioned thus far have been pretty simple. When it's time to take on more advanced tasks, AfterShot supports features like editing with layers and adding metadata so you can better manage your photo collection. Even these aren't difficult to do and the beauty of it is that when you decide you're ready, all these tools are there waiting for you.
Apple's photo storage and editing software, like Photos; iPhoto; and Aperture, has traditionally been straightforward and easy to use—even for newbies to the Mac. How does AfterShot compare in terms of user-friendliness?
Simplicity and Apple have long been synonymous and for this reason I think AfterShot is ideal for the Mac. Everything in AfterShot happens in a single tabbed interface with your photos at the center of it all. It's a huge time-saver.
Today, it's easier than ever before to take, store, and share photos. What do you see as the number one challenge facing photographers?
Time. Time is our most precious commodity and we don't ever seem to have enough. That's the real value of AfterShot's speed and performance—it saves you a ton of time. And not just the time it takes to get a specific batch of photos edited. When your tools are super-fast and responsive, you're able to stay "in the zone" and stay focused on creativity or whatever editing job you're doing. If you need to wait for your RAW images too long or shift from your creative mind to your analytical mind because something is in your way, your train of thought can go off the rails. We want to keep you in your creative mindset so you can get back to shooting or the more meaningful things in life you'd rather be doing.
How is AfterShot helping to meet the needs of today's photographers and how does it help them overcome these new challenges they're facing?
Time, money and fun… three things I think we could all use more of in our lives. AfterShot is built to give you time back. We want to let you enjoy the act of editing and get you in and out quickly—this might mean you end up shaving a couple of hours off a major editing job after a shoot. Think of what you'd do with that time you get back. Think about having complete certainty over where all your photos are so you can quickly pull up a shot at a moment's notice to performance some edit—that makes a big difference to the way we work. This is where AfterShot can help.
With all the features and capabilities available as part of AfterShot, why would users want to upgrade to AfterShot Pro?
If you only occasionally edit photos, then AfterShot Standard is a good choice, but if you're doing more than that, Pro is for you. AfterShot Pro offers our fastest performance, meaning it can handle batches of, literally, thousands of photos. Multiple catalogs give you an enormous number of options to organize your photo collection and, maybe the simplest answer, a purchase of Pro includes a license for 3 computers; so, you can edit on your iMac and a MacBook… and you'll still have a license for your old PC that's still kicking around. You also get additional photo features including our HDR module. And at just $20 for an upgrade… it's really a no-brainer.
---
We're getting excited for Macstock as we move into the final week before the conference! A quick reminder that if you're one of the first 200 registered attendees to this year's Macstock conference you'll be receiving a complimentary copy of AfterShot—so, if you're on the fence, now's the time to get yourself signed-up. And stay tuned for Part 3 of the AfterShot series, coming soon.