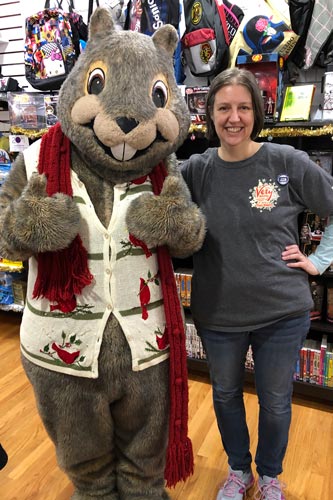 It was just over a week ago that Woodstock's famous groundhog, Woodstock Willie, predicted an early Spring, and while that's fantastic news for those of us who've been frozen over and buried neck deep in snow the past month or so, it's even better news for me, because that's 6 weeks closer to Summer and Summer…means Macstock!
I can't believe this will be our 5th year of Macstock! And with everything we've got planned this July, I can prognosticate a little myself (sorry Willie) and confidently predict that our tradition of getting better and better each year will come true once again!
You'll just need to wait a little longer than 6 weeks.
But that's okay! Because, even before we've announced our first round of speakers (look for that announcement soon), we've not only added the return of Tim & Guy's MyMac Game Show, but also a very special LIVE broadcast of Mac Power Users episode 500(!!) hosted by David Sparks & Stephen Hackett, PLUS the first ever Macstock Short Film Fest with YOU as the star!
Toss in two great days of presentations and Barry's Midwest Mac Mingle evening events, and you've got a weekend that can't be missed!
AND, if that's not enough, Early Bird Tickets are now on sale for a rock-bottom $70 OFF your 2-Day Weekend Pass! But our Early Bird sale only lasts so long, so if you're planning to join us July 27 & 28, be sure to get your tickets and book your room today!
Did I mention?
Macstock 2019's Theme is CREATE!
What does it mean to be "creative"? It's much more than you think!
When you attend Macstock 2019, you'll hear community-leading experts share innovative new ways to accomplish tasks, save time, and express yourself creatively while getting the most from your Apple devices and apps!
Join us at Macstock 2019 and learn how a little creativity might improve your daily life!