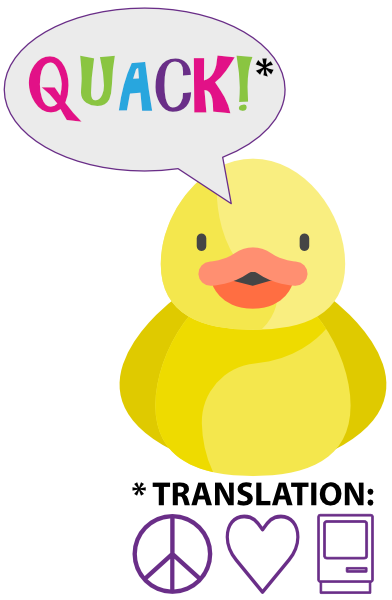 Join Me Live for Macstock VI's April Updates!
I mentioned to someone the other week that, unlike previous years, Macstock in 2022 was taking "shuffle steps" toward an in person event this summer, and then I'd start running.
Well, that running is just about to begin!
I just have a few more "ducks" to line up in a row before that happens, but we're definitely close enough to sprinting season that next week's April live stream will have a lot of ground to cover!
So let's hang out next week for my latest updates on Macstock VI!
Here's what I'm planning to share:
The format of Macstock Weekend's Schedule
A Surprise Change to Our Talk's Themes (yes, plural!)
Hotel Block Reservation Links
Quick Safety Protocol Update
And, Yes, the Start of Macstock VI Ticket Sales! Woo hoo!
As we get closer to Macstock weekend and the rest of those Quacking Ducks (quack, quack!) start lining up, I'll begin to dig deeper into everything you need to know about Macstock VI — like our confirmed line up of talk topics!
When?
April 19th, 12 PM Central Time (18:00 UTC)
Check your time zone here: https://time.is/UTC-6
Where?
Watch Live on YouTube April 19th!*
Click here and set a Reminder!
*Don't worry if you can't join us live. Recordings will be available on Macstock's YouTube Channel for your time-shifted viewing pleasure.
See you then!
Mike